Webasto

d

iesel heating by Exploria
Due to the size of the vehicles we work on, the most efficient and practical heating system is a diesel powered unit. We use Webasto products, these are very similar to that of Eberspacher which many people associate with diesel heating. We use Webasto for various reasons, one of which is that we have dealt with Webasto for years and have had no problems with their heating systems, plus the technical advice and support is second to none.
We have a strong working relationship with Webasto UK and as such we have had a custom kit produced at the Webasto factory specifically for our installations. Another reason for using Webasto products is that they produce secondary heaters for various models of the Transporter, Shuttle, Caravelle and California which we can manipulate and modify to suit customer's requirements on request.
We have Webasto trained technicians available to install units that can be suited to individual requirements.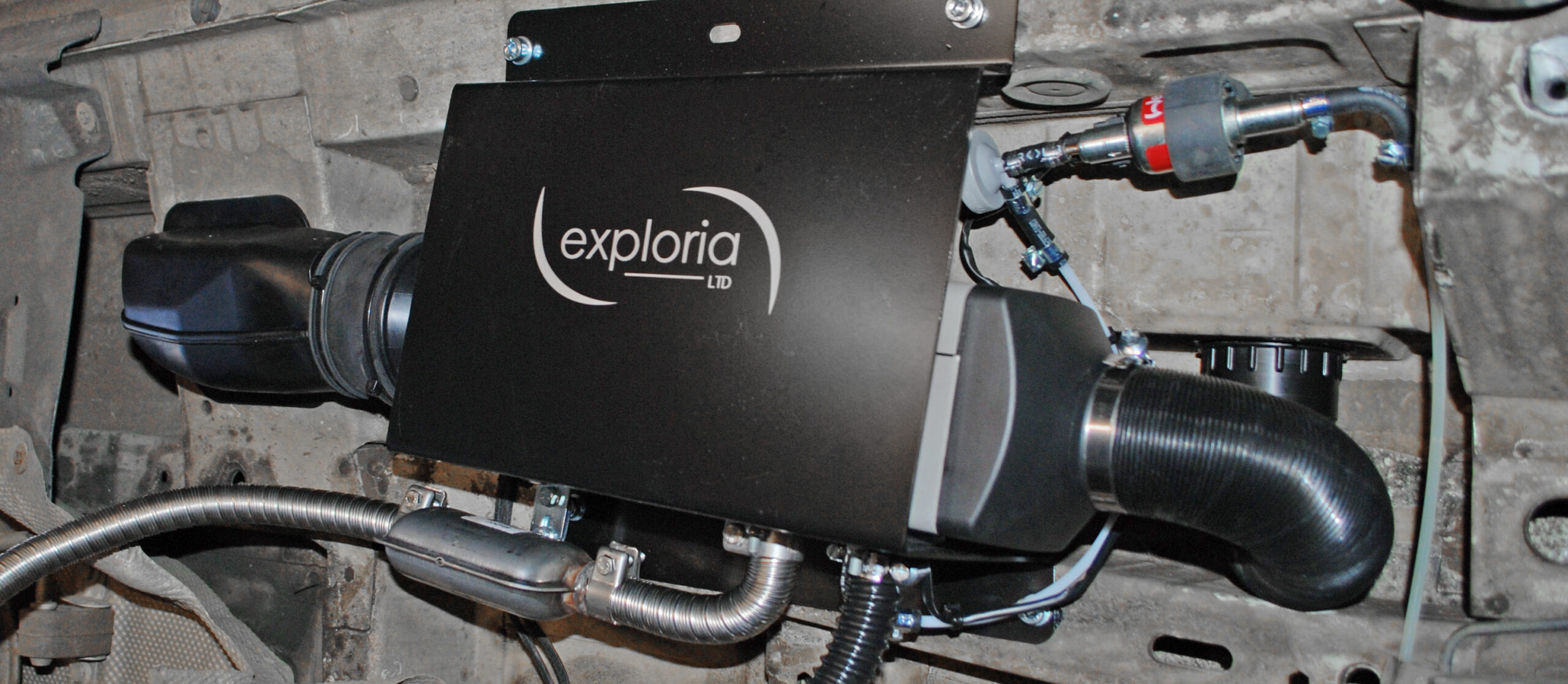 This is a great unit that has been tried and tested. Webasto is so confident in its performance, reliability and quality that these units now come with a 3 years warranty. We can fit this unit in a variety of locations; however on the Transporter, the most appropriate position is under the floor, beneath the driver's seat. Installing the unit underfloor frees up precious space inside the vehicle. It also reduces noise inside the vehicle whilst the heater is in operation. Due to VW's great factory under-floor chassis plastic protection, heaters can be fitted out of sight and housed in a plastic protective shield, protecting it from the elements. We have perfected the fit of these heaters to the Transporter and they are installed just like a factory fit product.
Whilst in operation, you can expect to get 4 hours of continuous running time of a Webasto Airtop 2000 heater, and for it to consume 1L of diesel, making it a very cost effective heating solution. Please also bear in mind that the heaters would rarely run for periods longer than 40 mins continuously, as target temperatures are achieved very quickly and the unit then goes into standby mode.
Underfloor Webasto Airtop 2000ST Exploria custom kit supplied and fitted

£1110 +VAT

Air intake at driver's side step and output from side of the passenger seat base.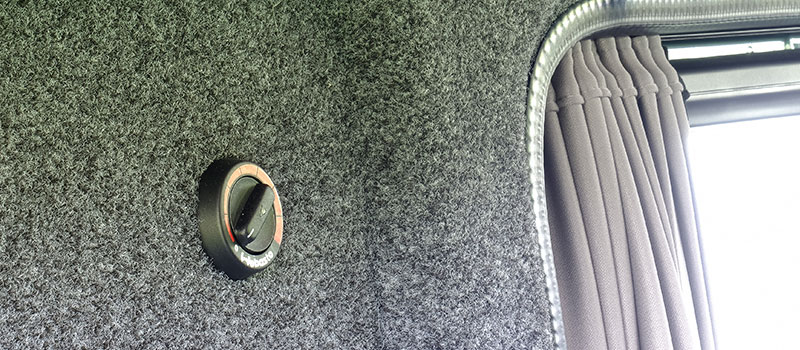 The Airtop 2000STC hit comes complete with a rotary controller as standard. This is a simple twist controller to operate your heater. 
Although the standard rotary controller is an adequate way to control the heater, for many upgrading to the digit 7 day timer is a worthwhile option.
 The rotary controller is also a relatively deep unit which requires depth to the panel it is being fitted to. This means that the location of this controller is more limited than that of the surface mounted 7 day timer. 
It is well worth discussing with us how you want to use your heater and where you would like your controller. Then we can come up with the best option for you.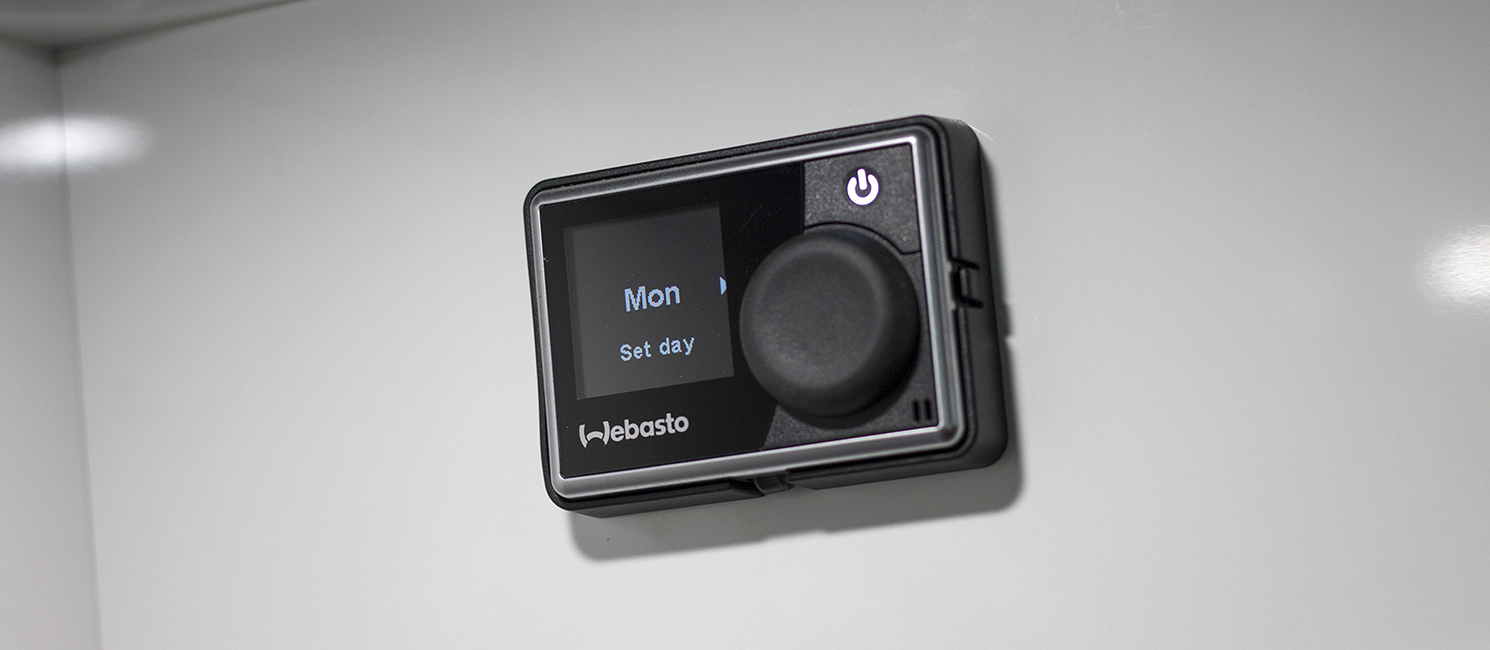 The 7 day timer offers 3 programmable 7 day timing options. This allows the user to set the 'on / off' times of the heater. Ideal for those winter months when you leave the house early in the morning and want to step into a vehicle that's defrosted and as warm as the house you have just left. Or, equally as nice when you roll out of the pub at last orders, into a warm cosy camper van on those great weekends away.
As well as being a programmable unit, it also has over-ride facilities to simply turn the unit on and off. We also have the 'know how' to turn these units on indefinitely, or to run for a period of 2 hours.
7 Day timers added to the Airtop 2000

£135 +VAT

Price depending on timer locations and secondary function switches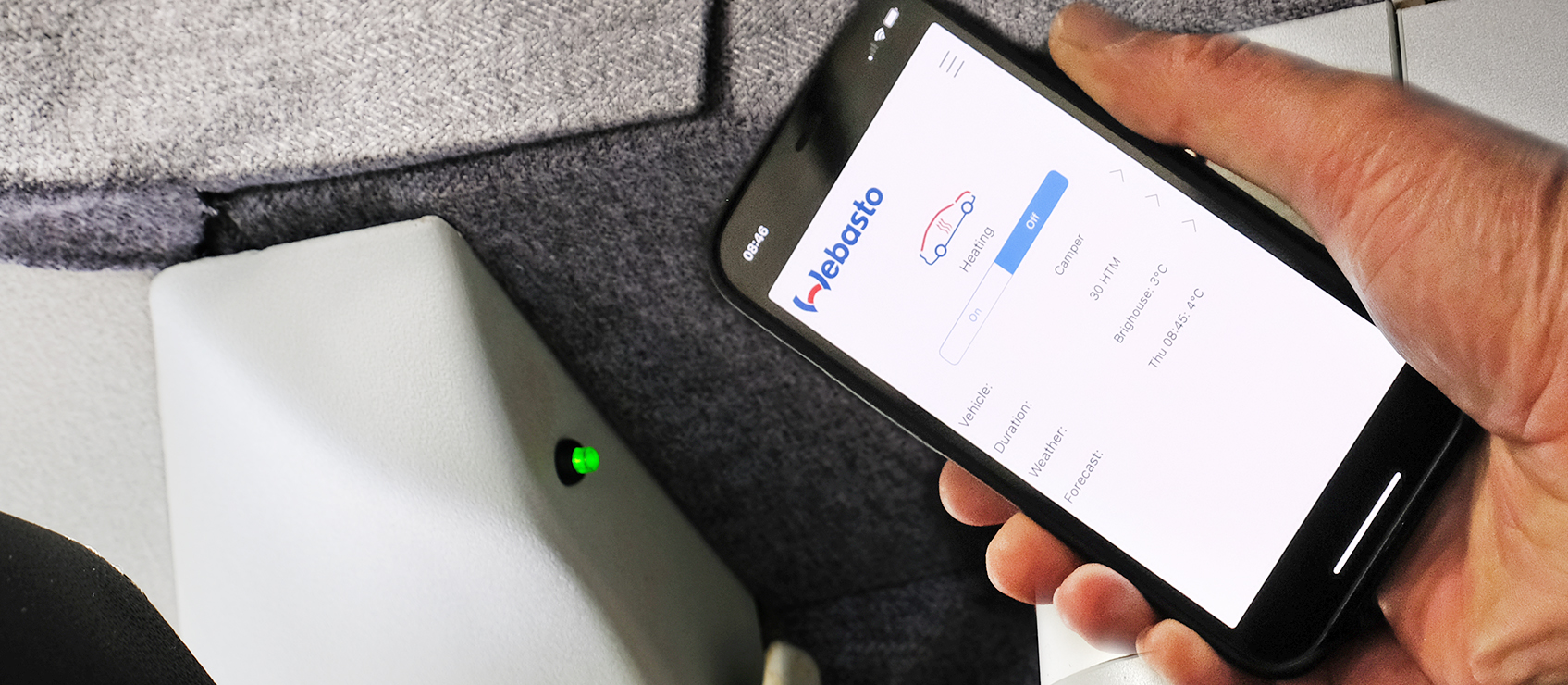 This unit is the latest innovative idea to come from Webasto. It has been specially adapted to work on the Airtop 2000ST and allows control via your smartphone, as well as manually. Yes, it does sound a little bit of a gimmick and a bit 'techie', however, you don't have to be technically minded to use it, it works better than the standard 7 day timer and is simpler to use. We think it's a great bit of kit and have stocked up on this product. 
Just think, you can be in the pub for last orders and set your van to heat up before you get back, or you might wake up to a frosty morning & at the touch of a button your heating in the van can be switched on from in the house, allowing your van to be fully defrosted by the time you have got dressed and ready for work.
The Thermo Call unit can also be linked to a secondary device like your vehicle's alarm to let you know if it's going off. Other devices like alarms can also be linked to this module.
The cost of this unit

£360 +VAT

The user is required to download the free Webasto app. A 'pay as you go' sim card with £10 credit is included in the above price, however, a top up may be required occasionally to keep the sim card active.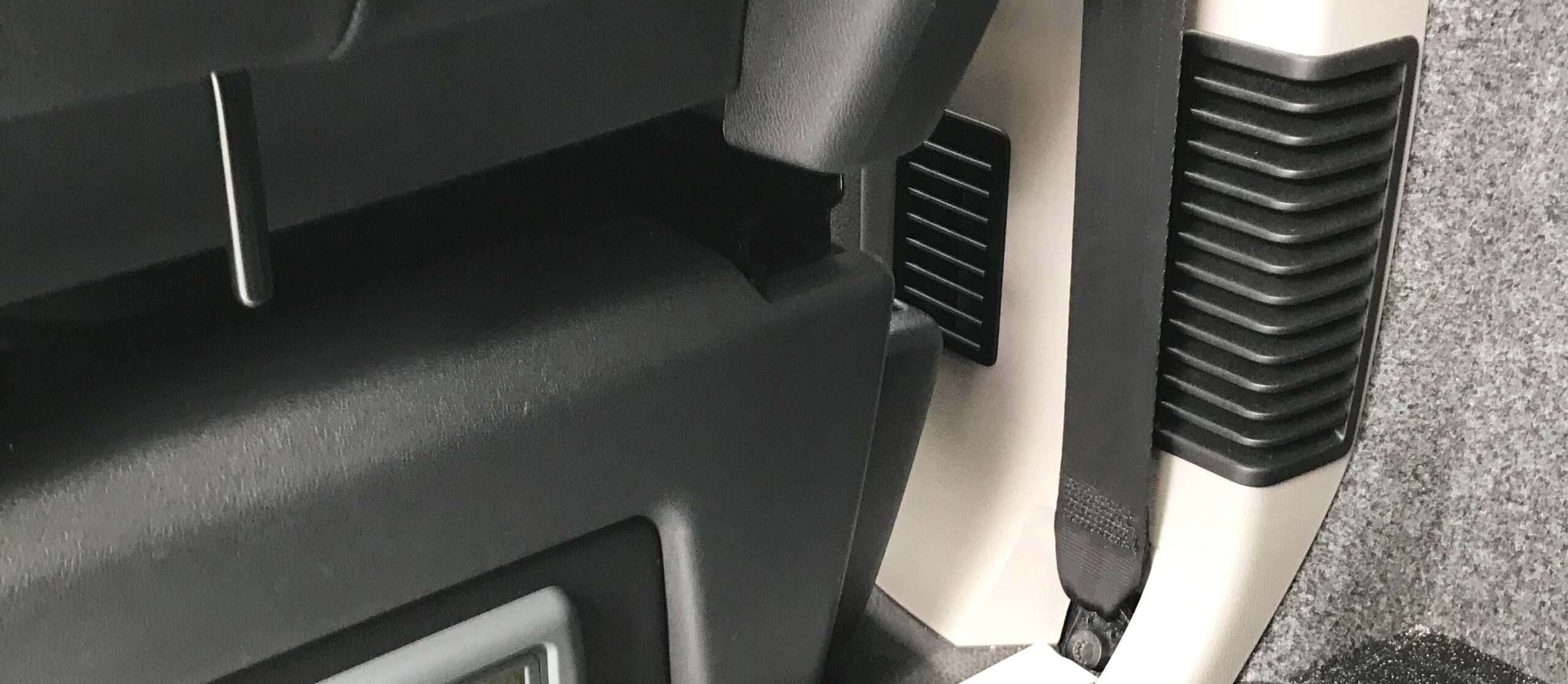 We are proud to be the first in the UK to incorporate factory VW heater ducts from an under mount Webasto heater. The benefits of this are:
Safer installation, in terms of disturbance to the under seat floor plan
More direct hot air flow into vehicle
Frees up space under driver's seat for batteries, electrical units, storage
More professional / factory finish and look
Less heat loss due to conduit and direction
Additional cost on top of the Airtop 2000ST installation

£225 +VAT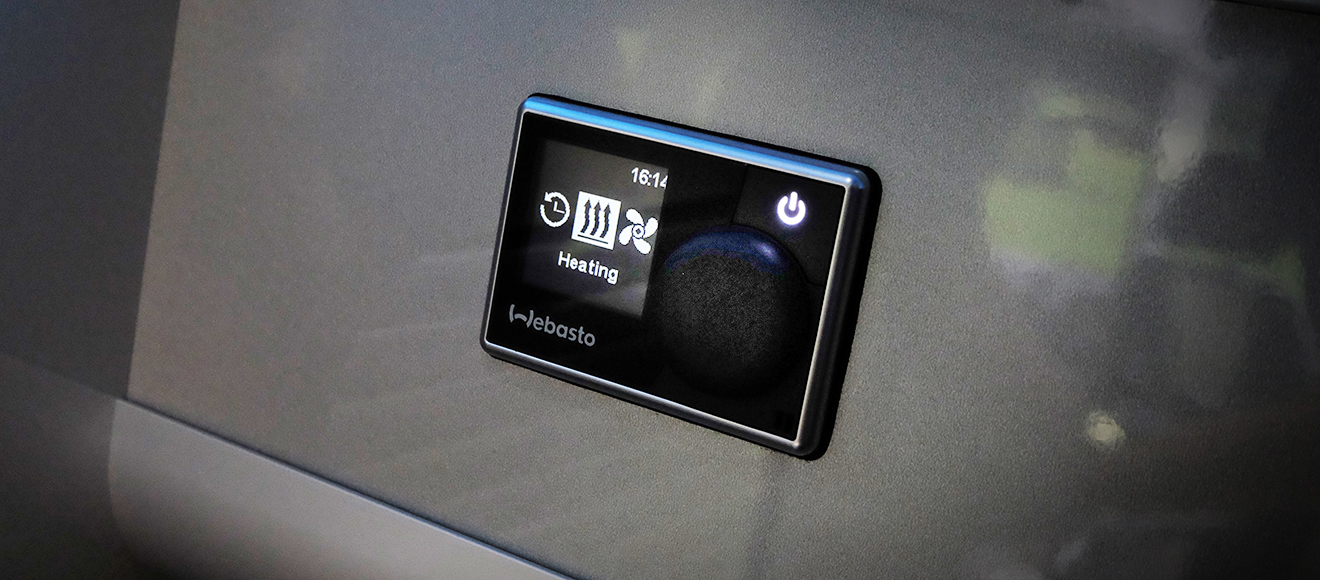 The majority of VW Caravelles & Shuttles are factory fitted with a secondary diesel heater as standard. We can add a 7 day timer to this heater, including a few modifications and alterations to the wiring loom. This allows programmable functions which enable the user to use the diesel heater as a secondary heater system, for a maximum of 2 hours at a time. This addition is great for those who want to:
Set the heater to come on half an hour before they go to work to warm and defrost the vehicle
Have a reliable heating system, capable of 2 hour stints for those chilly nights
The addition of this 7 day timer is good but not a patch on having a full Airtop 2000 kit fitted with the comparable 7 day timer or Thermo Call device (depending on requirements)
Estimated price

£500 +VAT

Pricing varies depending on application and requirements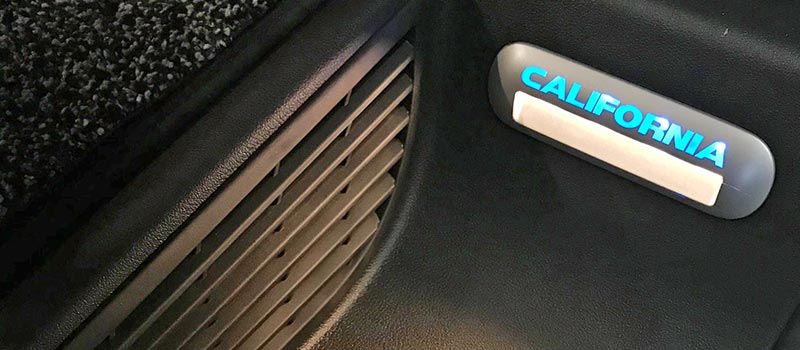 We fit heaters for California owners from all over the country.
Using VW original equipment (OE) outlet ducts and a dedicated under floor heating kit, we have developed an incredible way of adding a heater to your Cali. We also have the option to use the OE step with built in intake ducting for that super factory look. Teamed with a day surface mounted controller, this is a very popular upgrade for Exploria to perform.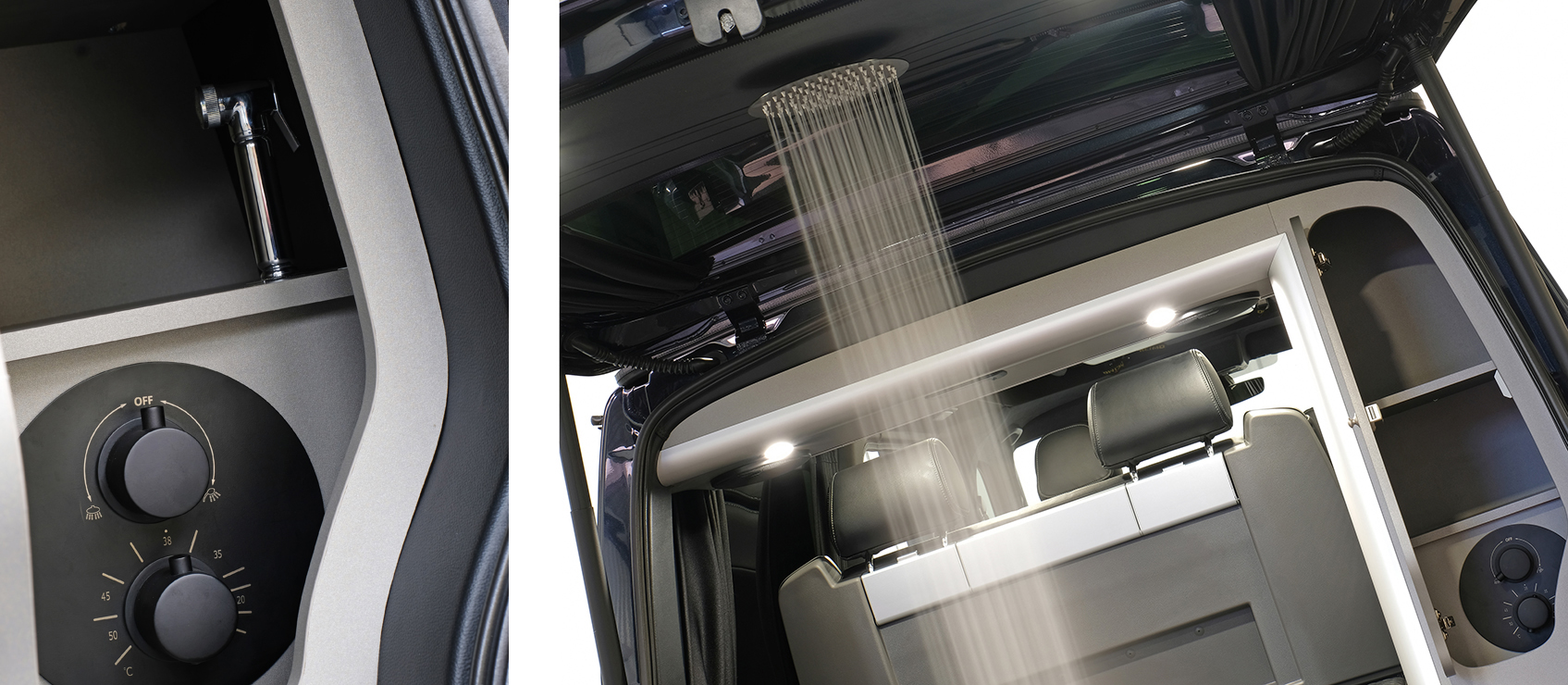 We fit hot water systems.
For more details please call.